Perfect for Outings and Tournaments
The PracticeStick and Three-Ball Charlie are a "must-have" for every golf event. They retrieve, hold and dispense golf balls while picking up valuable exposure for your company.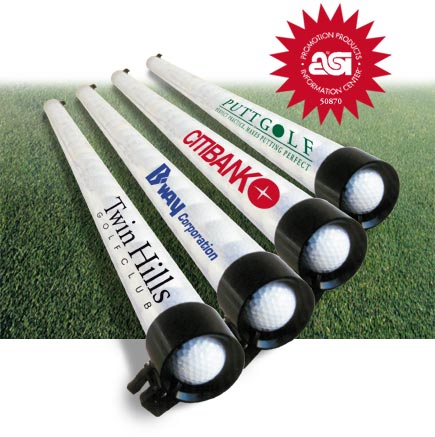 PS, PracticeStick™
Retrieves and dispenses up to 23 balls, eliminating the need to bend over while practicing putting and chipping skills. 1" x 9" imprint area.
TBC, Three-Ball Charlie™
Smaller version, hooks onto golf bag to keep three balls handy, 1" x 3" imprint area.